Welcome to Doctor Detox!
Through our years of clinical expertise it has led us to the understanding that cleansing the body is essential and one of the most powerful ways to establish good health.
We would like to introduce you to comprehensive science-based cleansing programs and weight loss program.
We would be happy to answer any questions you may have, please do not hesitate to contact us.
Be well & happy cleansing,

Drs. Pete & Amy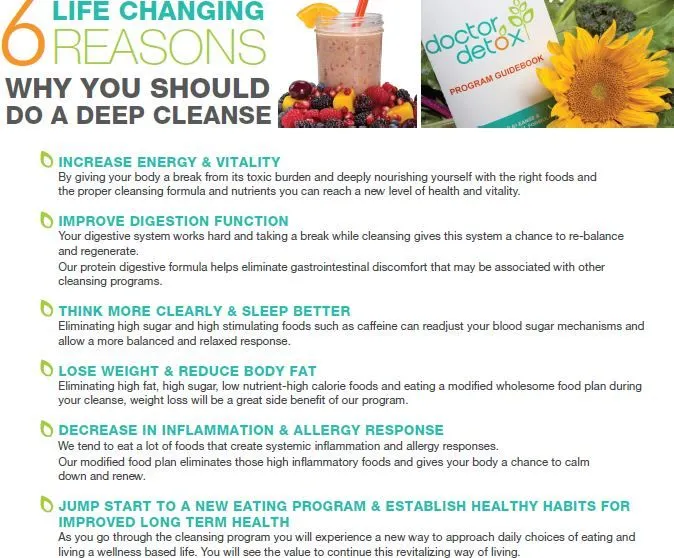 Download #1 Cleanse Product & Program Description
Download #2 Jump-Start Food Shopping List
Download #3 Favorite Cleansing Shake Recipes
Download #4 10 Worst Foods to Eat While on a Cleanse
Please click on the links below to purchase our program kits: