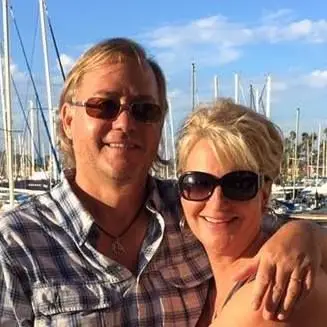 Meet Drs. Pete & Amy
Peter J. Pinto, DC "Dr. Pete" has been in clinical practice since 1983. After attending the University of Arizona and the Texas Chiropractic College, Dr. Pete continues to undergo massive amounts of post graduate training in all aspects of natural healthcare.
Dr. Pete's unique blend of chiropractic bodywork, nutritional therapy and energy medicine is a distinct system of health care that concentrates on whole-patient wellness while emphasizing the process of self-healing through the use of natural therapies.
His evaluations and session work are designed to help people connect with the underlying causes and deeper core issues of their health concerns rather than focusing solely on surface symptoms. He realizes that there can be several factors contributing to your health concerns. Example, ten people who suffer from insomnia may have very different reasons why they can't sleep: stress, hormone imbalances, neurotransmitter imbalances, toxin overload, physical tension, etc.
He uses evidence based therapies to help facilitate the body's ability to restore and maintain optimal health.
While your primary healthcare provider (MD) may be good at diagnosing and managing your disease, Dr. Pinto (DC) is good at evaluating and supporting your health. Both may be needed.
Amy C. Puls, DC "Dr. Amy" graduated from the Texas Chiropractic College in 1984. Dr. Amy discovered early on that her passion was in lifestyle education. As a professional educator, she has created and presented numerous workshops throughout the U.S. on several health and wellness topics.
She is currently active in the Natural Healthcare Specialties practice as the clinic coordinator, making sure that things run smoothly for a positive patient experience.